It's back! #WriteMentor – the highly successful mentoring progamme for YA and children's writers. And I'm delighted to be a mentor again this year.
Why I Mentor
I'll tell you the truth. This time last year I was pretty low about my own writing. My novel had been out on submission with publishers for a (long) while and things were not looking promising. I struggled to write, had repetitive strain injury from refreshing my emails, and spent far more time than was good for me on twitter.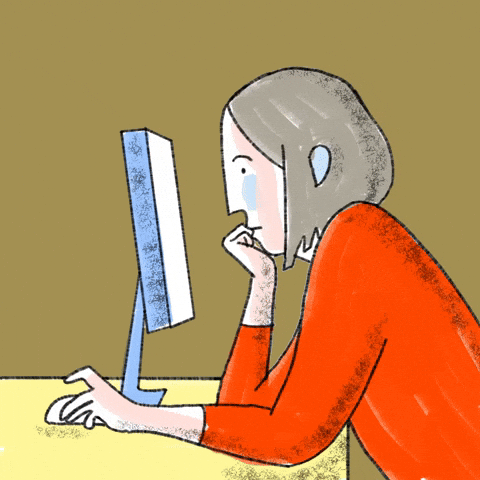 Then I spotted a tweet by Stuart White asking for mentors for his new #WriteMentor programme. I loved his positive and inclusive approach, and his honesty. I applied to the programme because, even though I wasn't in a great place writing-wise, I had got this far at least, and had some knowledge to share. And because, I wouldn't have got this far without the help and support of other writers. And because, following your dream is not the whimsical prance among butterflies and unicorns it sounds. It's a bloody hard slog up a mountain only to find another, steeper one beyond. Sometimes, it's good to have a helping hand.
I used to write in isolation, too scared to show anyone else my stories. It took a long time but I managed to overcome my fear, and now I can't imagine writing without the feedback and support of fellow trusted writers. I mentor because I want to help someone else take their next step.
I found my writing family while studying for an MA in Writing for Young People at Bath Spa University. But I appreciate that such an opportunity is not available to everyone. So, I'd like to support a writer who may be nervous about sending their story out into the world, or who hasn't yet found their writing community, or someone who struggles with the whole 'putting yourself out there' part of the journey to becoming a published author.
My mentee for #WriteMentor 2018 was @lydia_massiah. You can read an interview about our experience, and the exciting things that happened next for Lydia here. There are many other success stories from the #WriteMentor Progamme, too.
Lydia is now a mentor on this year's programme. This is one of the many joys of the #WriteMentor experience. It is such a supportive community.

My Background
Qualifications
I have a degree in English Studies (Literature, Linguistics & Creative Writing), a Post Graduate Certificate in Marketing, and a Masters with Distinction in Writing for Young People from Bath Spa University.
Experience
My short stories have been published online, in writing magazines, and anthologies, after being placed or listed in competitions. Read an example here.
The Masters in Writing for Young People from Bath Spa University is a very practical qualification, which is taught by published children's and YA authors including David Almond, Julia Green and CJ Skuse. My two years on the course gave me lots of experience of writing in different genres for a variety of age groups, as well as critical reading of published children's fiction, editing, giving and receiving feedback/critique, and insight into the publishing industry. I was one of three co-editors of the 2016 course anthology Paper Worlds. Read the opening of my YA novel Lightning Ridge.
I regularly edit, critique and proofread for fellow YA and MG writers, several of whom are published authors. I'm also a reader for a couple of writing competitions.

What I'm Looking For
YA and MG
I am happy to mentor either YA or MG. I read, write and edit both. I'm currently reading Fleur Hitchcock's wonderful MG novel: The Boy who Flew and V. E. Schwab's YA novel: The Unbound. At the moment, I'm writing a YA speculative fiction novel, and a Middle Grade contemporary/fantasy.
I like stories that make me think and have some beauty in them. I'm drawn to dark stuff. Contemporary realism, the grittier the better; feminist anything; speculative fiction; issue books, particularly mental health; multiple narratives; historical; verse novels.
Favourite novels: Skellig; The Hate You Give; One; The Lie Tree; The Color Purple; The Knife of Never Letting Go; The Power; Born Scared; Crongton Knights; Amy Chelsea Stacy Dee; Joe All Alone; The Goldfish Boy; The Handmaid's Tale; To Kill a Mockingbird; Wonder; Rosie Loves Jack; The Poet X; Long Way Down.
Genre
An empathetic character and a strong narrative voice are far more important to me than the book's genre. I read and love all sorts of books (with the possible exception of Romance and Pony Stories), but I do understand that some readers and writers have a real passion for a particular genre (usually fantasy and/or sci-fi). I know that these superfans read fantasy in a different way to me – some of them are my closest friends! So if you want that kind of intense, genre-specific reader, one of the other mentors who specifically state that preference might be better for you.
BUT, whatever the genre, your story still needs a plot, characters, setting, voice, tension, pace and so on, and these are all things I am used to working with.
Mentoring process
For me, the mentoring process is not about one writer telling another what they should do. It's a dialogue between the two of you, and you're both on the same side, trying to make the story the best it can be. It's important to be honest with each other, to be open to feedback and suggestions offered. But the final decision is, of course, with the mentee, as it's their manuscript.
I'll do a full read through and provide a detailed report on all aspects of your novel, with particular attention to anything you've raised as a concern in your application. Where relevant/helpful I may provide notes in track changes for parts of the MS. We will set objectives and deadlines together and I will reread sections of the MS as needed. We'll communicate on a regular basis via email.
My aim is to provide kind, honest, constructive feedback. I know from personal experience that it can be difficult to receive criticism of your writing, but I also know how much better it's made mine!
Any questions?
Have a look around my website and the #WriteMentor website for further information. If there's anything not covered, you can contact me via DM on twitter. @KClarkwriter